When you are preparing to send out an email campaign to your customers or potential customers there are many factors to consider.  If you are going to send a campaign you want to ensure your email is actually going to get opened. Here are some top tips to ensure you get a great open rate.
Know your audience
The first step in building a successful HTML email is to know how it will be read. If the subscribers are all going to be reading your email on their mobile devices you need to make sure that your email is responsive.
[tweetthis]The mobile is now the most popular environment for a subscribers first interaction with email[/tweetthis] – Data from over 1.8 billion opens from campaigns sent in 2013
The shift towards mobile has also been rapid. From 2011 to 2013, email opens on mobile phones devices increased by 30%.  The iPhone is the most common mobile device that subscribers use to open their email for the first time*.
In most cases there will be a mix of email clients in use. The best way to find out what your users are reading your emails on is by using the Go Fetch Reporting portal which lists the email client for each subscriber where available (It's important to note that not every subscriber's email client can be detected. Some email programs just don't identify themselves in any unique way. They will be displayed in your report as 'undetectable'. Also, if your subscriber does not download the images in your campaign, no request will be made to our servers and we can't tell which email client they are using.):

Understanding the pie chart
The pie chart does not attempt to show every email client (because it could too easily become impossible to read). If there are 8 or less email clients, we'll show them all.
If there are more than 8 email clients used, then the pie chart will list the top 7 (not including Undetectable clients), and then sum up the rest and display it as the 8th segment, labeled 'All others combines'. The data table below the chart shows all the detail though.
"…those that aren't tracking which device their subscribers are reading their emails on, or optimizing their emails or websites for mobile devices stand to lose out. A poor user experience could mean no response, no action, or plainly put, no ROI."
— 'Email in Motion: How Mobile is Leading the Email Revolution', Return Path, 2011
When you know how people are reading your emails you can ensure optimise the design to look great on their device with Go Fetch E-portal you can create and send mobile-friendly email campaigns, with no coding required.

Use a descriptive subject line
The subject line is the first text people will read,  It should be meaningful, descriptive, concise and shouldn't repeat the sender name. Your customer will use the subject line to determine whether an email message is relevant to their needs.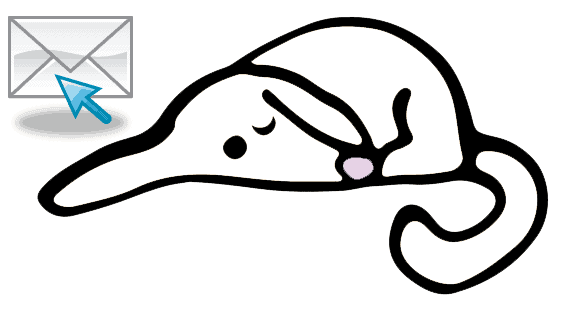 Promise something good. If people know specifically what they'll learn or how exactly you'll make them happier, more informed, or better at business, they'll be itching to read more.
Use power words. Sensory and emotional words attract attention, and make your subject lines stand out in crowded inboxes.
Use a number – using numbers can often draw attention to an area of text.
Point out common mistakes. Because nobody wants to be perceived as silly.
Quit cleverness. Use simple, specific subject lines .
Learn from the masters. Subscribe to excellent email lists and analyse their subject lines. You're guaranteed to learn something.
Get personal – but not creepy!
Use your actual name as your from address. Put your name and reputation on the line. That's more personal.
T
o personalize your email, a greeting variable can be added that pulls the contact information you've stored in your Go Fetch account and displays it to each individual contact you send your email to. The greeting can include a customer's first name, last name, or both and you customize it to make it as formal or informal as you need.  But don't repeat people's name too often, because it makes you sound like a call center script!
Be useful. Don't just email when you need something from your readers. Be helpful. Be generous. Be friendly.  Never take anyone's attention for granted. Because everyone's time is precious.  You have to prove your value to your email subscribers.
What kind of open rate can you expect?
Don't expect everyone to open your email, no matter how well crafted your email is average open rate for email campaigns is 22.31%.  Don't be discouraged it's the engagement from the customers that read your emails that matters.  This is known as click through rate, don't miss next week's post on how to ensure you have a great click through rate.
*this data is likely skewed by the fact that Apple devices will display images by default – thereby automatically registering an open – whereas many Android email clients don't.